Raven received a frightening call.
An hour after leaving her Gokomis', Raven's phone rang. On the other end of the line, a voice calmly said "your Grandmother, Noella, is awake and in good spirits". Noella was fine when Raven visited her. What she learned is that her Grandmother went for a walk after she left. Suddenly and without warning, Noella went into diabetic shock.
A youth noticed the Elder in distress. Time was running out but luckily they saw the MedicAlert bracelet. This got Noella the help she needed and saved her life.

Your life and your story matter to us.

Existing Subscribers, call
1.800.668.1507

If you're new to the program, download and complete the application form.
Whether you are caring for an elder or protecting yourself, MedicAlert gives you peace of mind.
That's why we are offering a 5-year MedicAlert subscription including two IDs, registration, and shipping, covered by NIHB for eligible First Nations and Inuit.*
MedicAlert is committed to helping you and your loved ones in an emergency. When seconds matter most, first responders and health care professionals trust MedicAlert.

*Available through Indigenous Services Canada's Non-Insured Health Benefits (NIHB) Program. Not available to clients of the BC First Nation Health Authority.

Shop MedicAlert IDs
Select Bracelets and Necklaces included in the program
Click on an ID for the full specifications.


Frequently Asked Questions
The Non-Insured Health Benefits (NIHB) program provides eligible First Nations and Inuit clients with coverage for a range of health benefits. NIHB will cover the initial cost of any bracelet, sport band, or necklace included in the program, plus a subscription. Medical updates to your file are free of charge and MedicAlert provides a discount for any replacement ID you might need.
MedicAlert is the only medical ID endorsed by first responders. With a MedicAlert ID tied to a personal health record, emergency responders are able to verify your medical and health conditions in an emergency and access your full medical profile, giving them the tools they need to save lives when seconds matter most.
In addition to a secure personal health record verified by trained health specialists, MedicAlert also:
Has a 24/7 Emergency Hotline that answers calls in 140 languages,<
Engraves IDs based on globally recognized medical editing standards,
Will notify loved ones of subscribers' condition and whereabouts in an emergency,
Is a trusted registered Canadian charity that has served over 1 million subscribers since 1961.
Simply complete and submit the application form with a doctor's, nurse practitioner's, or registered nurse's signature and a copy of your prescription to MedicAlert Foundation Canada by mail or fax. MedicAlert will take care of submitting your registration form to NIHB for approval.
NIHB will only collect, use, disclose and retain your information in the application form to approve and pre-pay MedicAlert for your subscription. Indigenous Services Canada protects your personal information in accordance with applicable Federal laws and policies. Should you have any questions about the information collected by Indigenous Services Canada, kindly contact your regional office.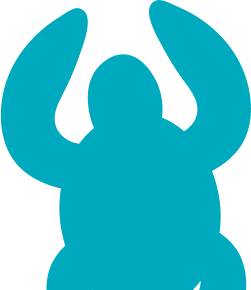 We acknowledge the land we are meeting on is the traditional territory of many nations including the Mississaugas of the Credit, the Anishnabeg, the Chippewa, the Haudenosaunee and the Wendat peoples and is now home to many diverse First Nations, Inuit and Metis peoples.