MedicAlert and the National Wandering Registry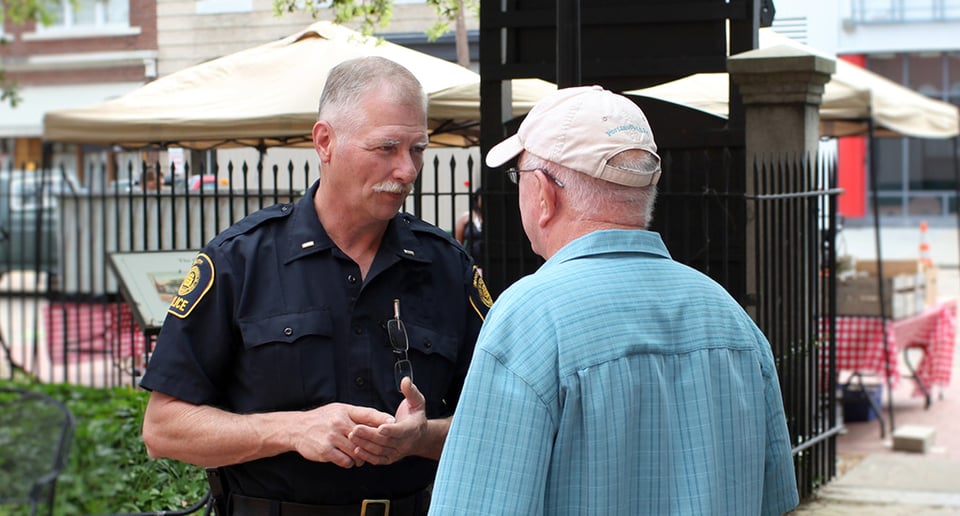 In 2012, MedicAlert Foundation was asked by the RCMP to take over the management and delivery of the Safely Home Program – a National Wandering Registry for Persons Living with Dementia (PLWD), housed in the Canadian Police Information Centre (CPIC) database. The Program was re-named MedicAlert Safely Home (MASH) and consisted of a dataset that identified an individual's condition, their personal demographic information, emergency contact details, medications, wandering history if any, and specific triggers and de-escalations that would assist first responders involved in Search and Rescue (SAR) to better arm themselves with key information during a search for a lost or missing individual.
In the 10 years since we took over the registry, MedicAlert transferred the Safely Home data for 32,000 people previously listed in the RCMP's CPIC database into MedicAlert's Subscriber Health Information Database (SHID) and MedicAlert has nearly doubled the size of the PLWD community in SHID.
The MASH program was expanded to include an easily identifiable blue MedicAlert bracelet, and first responder training to recognize the new ID as being worn by a PLWD. Incident reporting as well as direct, secure digital read-only access to a MASH subscriber's record were also components added to this one-of-a-kind service.
In 2021, MedicAlert formed its Research, Innovation and Programs Division, spearheaded by Dr. Stefanie Tan, MedicAlerts Associate Vice President of Research Innovations and Programs. Stefanie is an internationally trained physician who also holds a Master of Public Health from London School of Hygiene & Tropical Medicine, a world-leading centre for research and postgraduate education in public and global health. She, in partnership with the University of Waterloo, coordinated the research study that formed the impetus for the next stage of our work. You can read more about the preliminary results of that study here.
Today, the National Wandering Registry is managed and maintained by a team of eight internationally trained medical professionals including five physicians who work directly with PLWD (early onset) and care partners to ensure the dataset is complete and informative for first responders during search and rescue operations.
Our medical team's lived experience as immigrants to Canada provides a unique and direct understanding of one of the primary populations we wish to focus on as part of scaling the Safe & Found Program research that will get underway later in 2023.
While there are several thousands of people who are a part of the registry, our number represent less than 10 per cent of the dementia population in Canada. In order for more work to be done and more knowledge to be gleaned, we would encourage families to register their loved one living with dementia for the Safe & Found Program which automatically puts them into the National Wandering Registry and helps us to conduct advanced research on wandering behaviours.