60 Years of Saving Lives: Peter's Story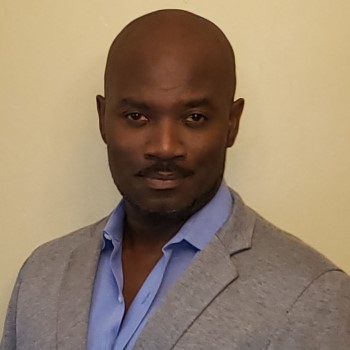 There are some MedicAlert team members who have seen it all. Peter is one of them. This year Peter is celebrating 15 years at MedicAlert – celebrating with an award for innovation and process improvement. Here's how Peter has, and continues, to make an incredible impact for his co-workers as well as MedicAlert's subscribers and partners.
Prior to arriving at MedicAlert, Peter had been downsized from Celestica – a company working in design, manufacturing, hardware platform and supply chain solutions. Rather than being discouraged, Peter took the opportunity to reflect on what he wanted to do with his life.
"I knew I wanted to help people," he recalls. "I just didn't know how I was going to do it. Then I saw a want ad for distribution and fulfillment at MedicAlert."
Peter was familiar with MedicAlert, but didn't really understand all that we do. "I remember some kids in school who had a MedicAlert bracelet. To me that meant they had a health issue. What I didn't really know was why they had a medical ID. But I thought to myself, maybe this is a way I can help people."
And help he has.
Within his first year on our distribution team, Peter began a tracking program for the hundreds of thousands of brochures MedicAlert sends to physicians' offices and pharmacies each year. Tracking helped us to understand which physicians and pharmacists were avid supporters of our work, and who needed more help to understand the importance of what we do.
"It got to the point where I had developed relationships across the country and people came to me with questions about our services, not just to ask for brochures."
Peter translated his passion for MedicAlert and for people into a new role within the organization. "We didn't really have any designated training program for new Contact Centre Customer Service Representatives other than the basics of learning how to use our phone and computer systems. I could see we needed to help our representatives understand our services, so I built our training curriculum, learned even more about our organization, and helped our agents become more helpful to subscribers."
From there Peter added to his role developing a special partnership with Community Living Toronto. The agency was looking for vocational learning opportunities for its clients. Peter jumped at the chance to create roles within the distribution department for people with intellectual disabilities.
"Our partnership with Community Living was one of my proudest moments at MedicAlert," Peter recalls. "Not only was I helping people through MedicAlert, but I was also supporting people who might not otherwise get a chance to experience a work environment. It was very fulfilling."
Peter replicated this model for our Volunteer and Ambassador Programs which he expanded to include community events where MedicAlert volunteers would share their knowledge and experience in cities and towns across the country.
Fast forward to 2020, and Peter stepped into a new role with MedicAlert – Manager of Training and Education. Today, Peter works with external partners such as other charities, first responders and healthcare experts to develop curriculum for a wide range of MedicAlert subscribers and first responder partners. He also manages our Connect Protect partnership with police services across Canada helping to ensure that frontline officers get the information they need to respond in a health emergency.
"If you'd asked me 15 years ago if I thought I would be helping people to understand more about their health conditions or teaching police partners about de-escalation techniques when it comes to people living with autism, I don't know what I would have thought. Today, that's exactly what I am doing. My work is fulfilling in a way that I had never imagined. I am so glad I responded to that help wanted ad 15 years ago!"